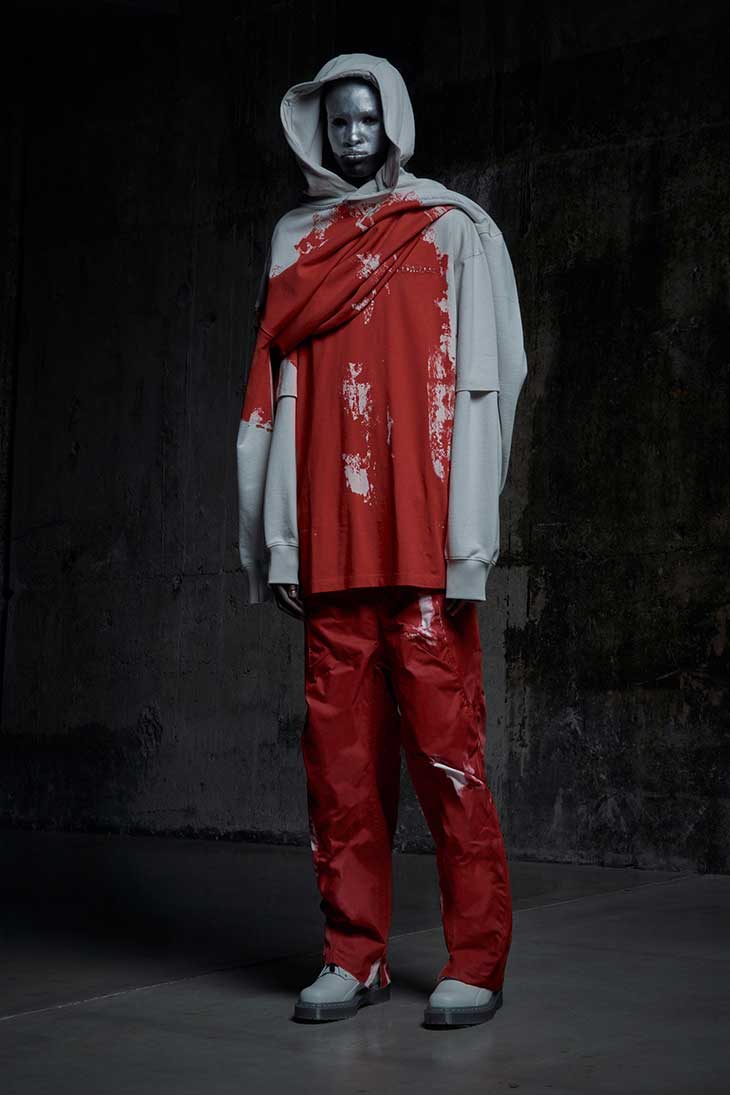 fashion brand A-COLD-WALL* At Milan Fashion Week, the menswear collection for fall/winter 2022.23 was presented as a fashion film directed by Rob Rusling. Brittle Render, Sequenced Thought Collection explores anthropological and socio-political repercussions through distorted materials and silhouettes that reflect the meaning of modern thought in the 21st century. designer Samuel Ross I said the key to this collection is not to overanalyze it. This season, the designer presents a wearable art collection for the fearless dresser.
2022.23 Fall Winter Menswear Collection
The collection seeks a community of purists, artisans, aesthetics and thinkers, protagonists who choose to live with wearable expressive art, and people who choose to live through expression. We decided to work with two rhythms and perspectives assigned to two names: ACW* and A-COLD-WALL*.