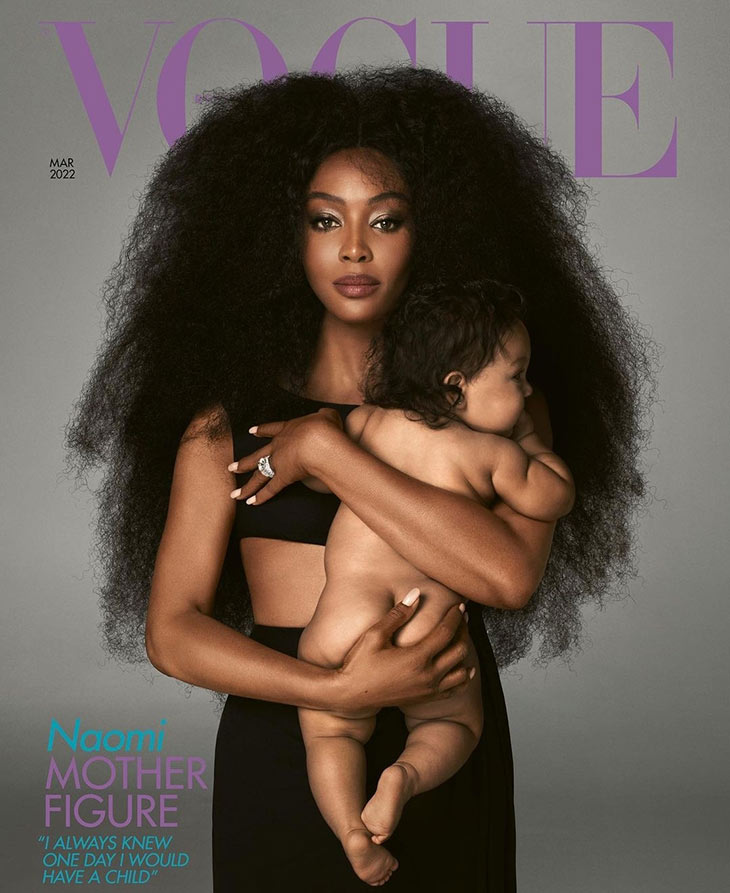 super model Naomi Campbell Her baby is joined and returned to the cover of VOGUE UK. The first cover of UK VOGUE was 35 years ago! and editor-in-chief Edward Eninpool Cambpell has created a dream team for a return to the cover of VOGUE UK. was in charge of photography Steven Meisel Styling by Joe McKenna, the makeup is the work of legendary makeup artist Pat McGrath, along with hair styling by Equally Legendary hair stylist Gudio Palau.
"One of the stars on the cover of British Vogue March made her front page debut almost 35 years ago. Different? Well, she's a bit new to the game. Supermodel and superwoman Naomi is one of my oldest friends and it has been a personal pleasure for me to see her take on her life-changing new role as Super Mother since last spring.," shared by Edward Enninful after the cover story was released.
The cover story, now published on the UK Vogue webpage, comes with an exclusive interview with the supermodel. Naomi posted on her own social media "Many thanks to my family, Edward Enninful, Steven Meisel, Pat McGrath, Guido Palau, and Marva Sogrim. Our love lasts 30 years!! I am so happy to have my daughter with me. Best Valentine's Day."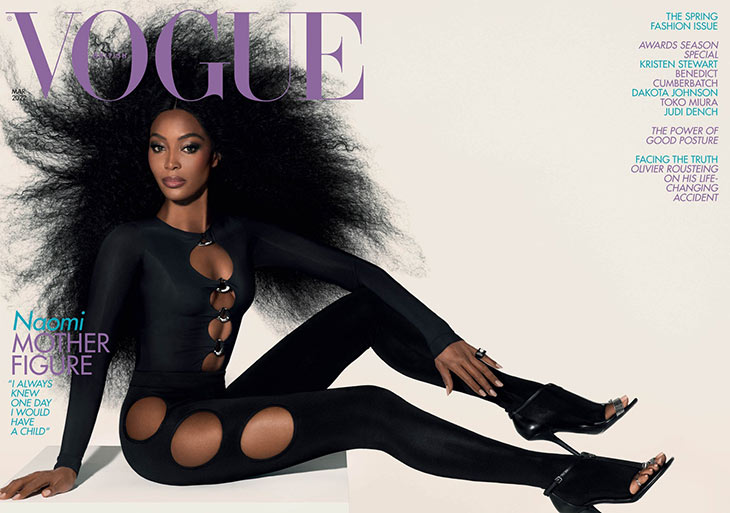 NaomiHer thank-you note also featured Nanny Marva Sogrim, famous for providing expert parenting advice through her social media accounts.
At VOGUE UK, Campbell talks about the upcoming documentary Supermodels for Apple TV. "It's about the time we spend with our lives. Our friendship, our profession, our women, our motherhood. As models, we have no rights to our image, so it feels good to be a partner in our legacy." – Share Campbell in an interview with VOGUE UK.
This issue comes with two covers, the first of which features Valentino's overall picture of her child Naomi. The second one, however, features Riccardo Tisci's Burberry body look.
photo steven meisel
Joe McKenna styling
Makeup artist Pat McGrath
hair stylist Guido Palau
Nail Technician Jinsoon Choi
production by art and commerce
The March 2022 issue of British Vogue is on the newsstand on February 22nd. Vogue.co.uk.